Our favorite time of the year is coming soon and this year has been, let's say, unique… Before we know it, October is almost over and it's time to start planning for the upcoming holiday season and by cross-stitching standards, we are almost late!
If you're thinking of combining your favorite hobby in preparation of your favorite season, one of the best ways to do so is by cross stitching your own ornaments this year for a DIY decoration in true 2020 spirit. As we're just two months away from Christmas Eve, I've scoured the Internet for some of the coolest, more interesting cross-stitch to get and compiled them in the below list! So what are you waiting for! It's time to get stitching!
Mix and match!
As of the time of writing this article, at least 20 people have this product in their basket and it's no wonder as this seller offers a variety of Christmas ornaments in various styles. The reviews are stellar and buyers are raving at the attention to detail provided in the instructions and content.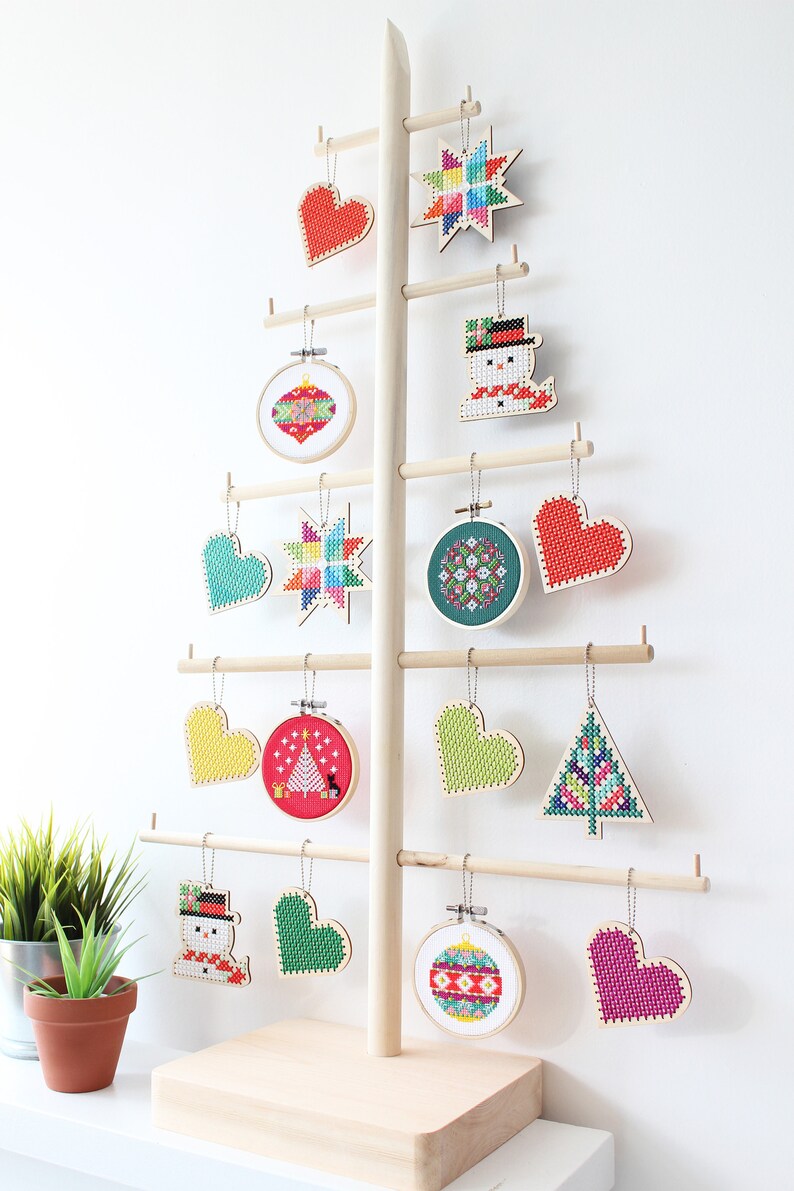 The best part about getting the full kit is that you won't have to worry about getting specific thread colors, more fabric and so on. You'll receive everything you need in one package!
Here's what you get in your kit:
– Colour chart with DMC colour codes used along with all required thread pre-cut for easy use
– PDF pattern, enlarged for easy reading
– PDF stitching basics guideline for all experience levels
– Laser cut wood disk (Holiday Star)
– 3″ hoop and fabric (for Mod Bauble and Retro Bauble)
– Felt backing
– Embroidery needle
– Pre cut embroidery thread
– Ball chain for hanging the ornament
Snowflakes
There is something about using white thread on a colored fabric that simply attracts me so it's not wonder this series of snowflakes got on my list.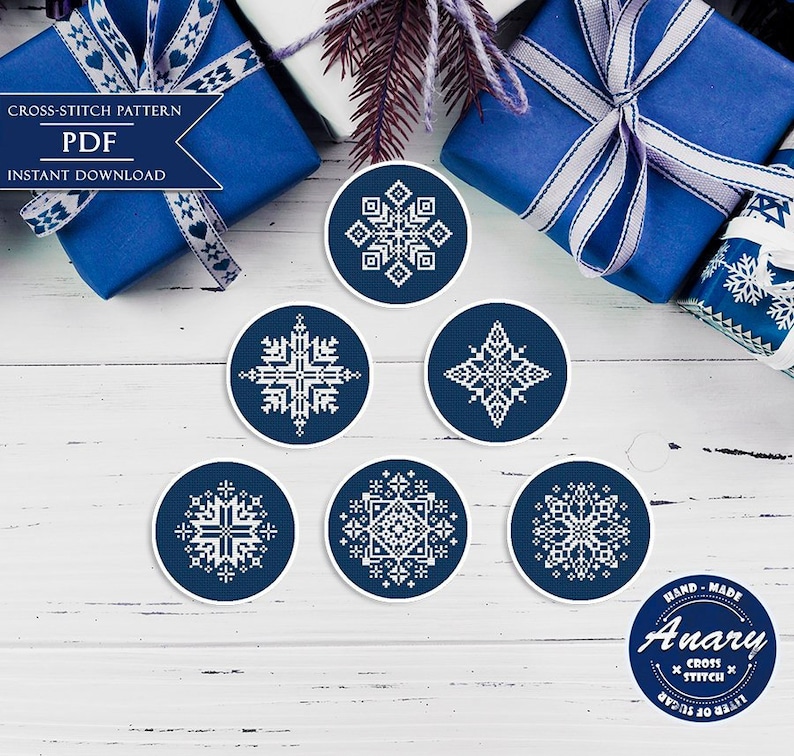 This is a digital download so you will have to get your own thread and floss but you will have more flexibility with your end results by either using them all in one piece or separating them and make ornaments out of them. Luckily, the product comments have a few end result pictures that can give you ideas about how many various ways you are able to work with these designs.
Stamped cross-stitch kit
If you're more comfortable working with the design printed on the fabric, these cross-stitch kits will be perfect for you and the end result is absolutely gorgeous.
You can get one of the three kits or get all three for a discounts! You will get the hoop, fabric, needles, threads and the instructions in English making these perfect for a beginner!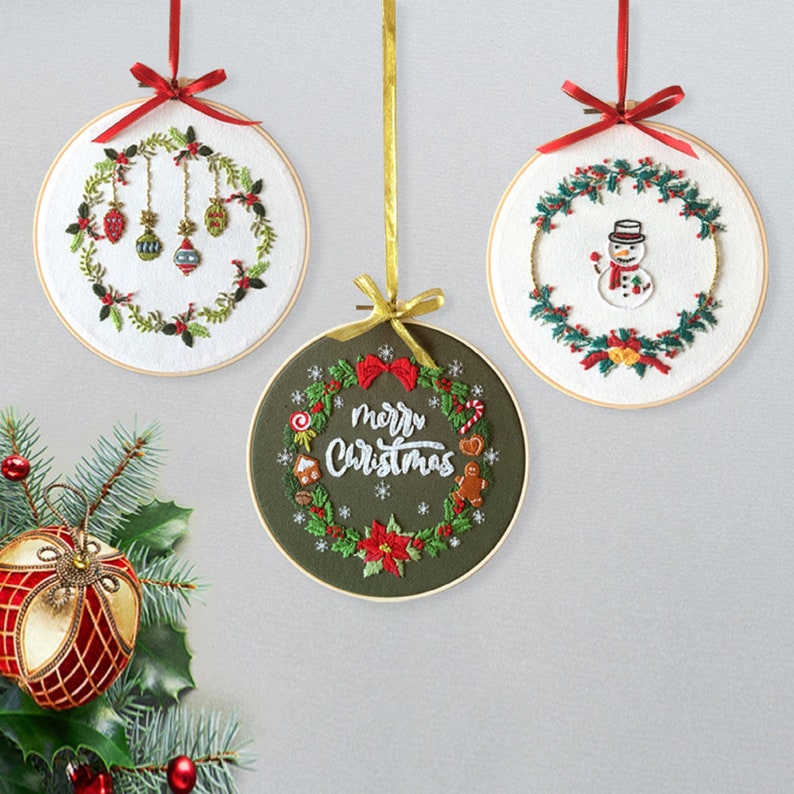 A very 2020 Christmas!
How to make your ornaments unique this year? Here's a great idea to really add in a touch of 2020 on those ornaments. Santa, snowman and the nutcracker all masked up. Years from now, your grandchildren will be asking questions about those ornaments!
Just a heads up that this is also a digital download and you will only receive the PDF of the designs.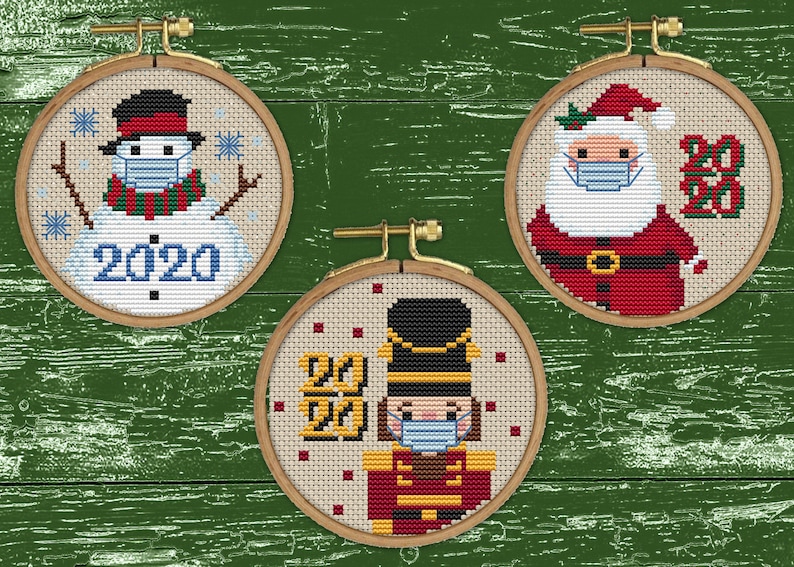 This entire store!
I struggled to decide which of this store's Christmas (and non-Christmas) ornaments to feature. There is a wide range of beautiful seasonal designs but in the spirit of this article, I chose to emphasize these gorgeous patterns that all together form an advent calendar. But don't hesitate to check out the rest of the Christmas ornaments being sold!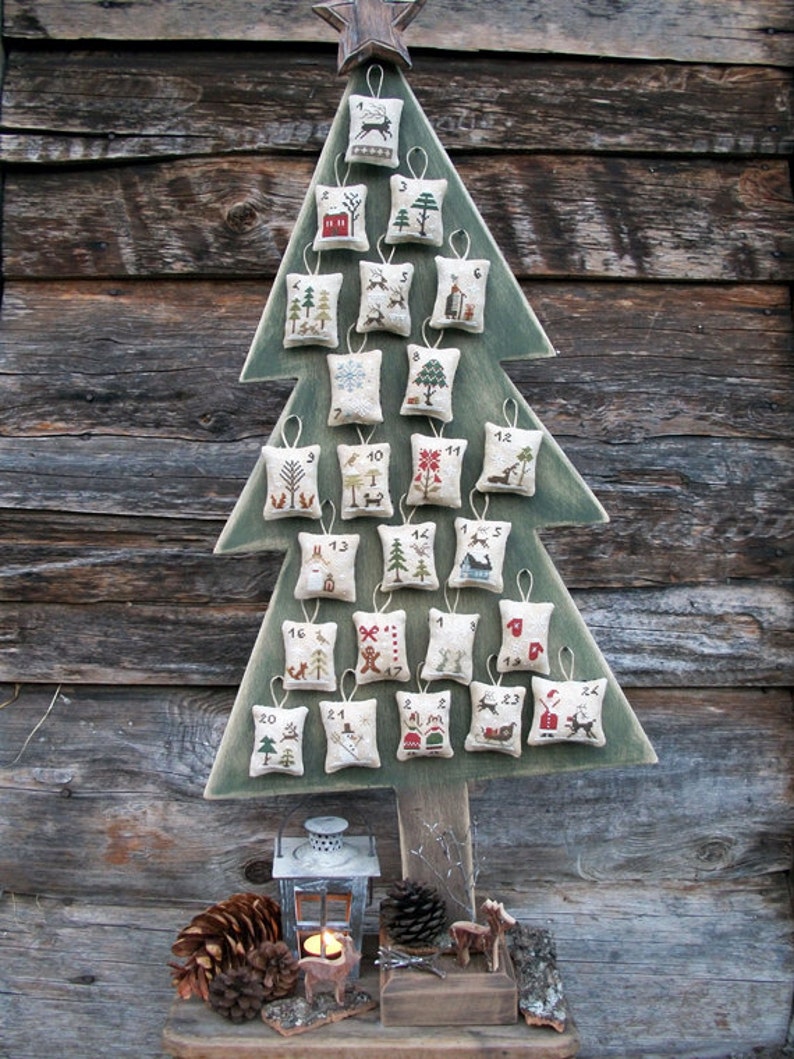 Did we miss any unique Christmas ornaments on our list? Let us know in the comments below!